Medicaid Asset Protection Trust
What is a MAPT?
A Medicaid Asset Protection Trust (MAPT) is an irrevocable trust which legally removes the assets you place into the trust from your assets.  This way they do not count toward your assets when you apply for Medicaid.  The trustee of your trust (not yourself) will have legal control over the assets.  This is a proactive planning tool that can be used for those who expect to need long term care.  It must be done at least 5 years prior to applying for Medicaid in order to be effective.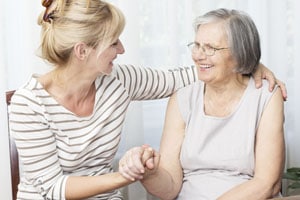 What Will AMC Legal Do?
I will listen to what your concerns are and draft the appropriate documents to meet these needs. I will walk you through the process, educate you on what you need to know and help you make the best decisions. Then I will create high quality documents customized to your unique situation and needs. I go beyond the standard form documents to address issues that most people don't even think about.
Estate Planning Packages
These packages are for estimating costs of the services required. Each estate plan is unique and may require different services. You will need to speak with an attorney to get a final price for the services required for your particular needs. All prices are subject to change.
Single Medicaid Trust
Will

Health Care POA

Property POA

Irrevocable Medicaid Planning Trust
Married Medicaid Trust
2 Wills

2 Health Care POAs

2 Property POAs

Irrevocable Medicaid Planning Trust
 Additional Items
Transferring Title of Property into the Trust is done by quote since the filing fees will depend on the location of the property.
Transfer on Death Instrument (TODI)
This is by quote only again, due to the recording fees and individual circumstances.
Living Will $150
This document allow you to make your own decisions ahead of time as to what type of life prolonging treatments you do or do not want made on your behalf. This document is different from a Health Care Power of Attorney in that an agent does not make this decision on your behalf, but you are speaking for yourself ahead of time. It can take a difficult decision out of the hands of your loved ones and ensure you receive the life prolonging treatments you'd prefer. It if often referred to as a DNR or Do Not Resuscitate Order.
Binder w/ Slip Case and Seperation Tabs
a Binder with Slip case and separation tabs so you can leave all necessary information in one place for your executor and trustee. It will also include a Personal Property Memorandum so you can designate who should receive personal heirlooms and mementos.
Beneficiary List
It will also include a Beneficiary List for you to keep track of who is listed as beneficiary on each of your accounts. These lists are good for you to keep track of items to ensure they are properly titled, to remind you to update these designations if there are any changes in your estate plan as well as a good source of information for your executor and trustee.
Account List
It will also include an Account List so you can inform your executor and trustee of your critical account information.
Password Lists
Also included is a Password List for you to fill out so you can inform your executor and trustee of critical information for your electronic accounts.
Asset List
It will also include an Asset List so your executor and trustee will immediately know what assets they need to protect, pay debts and bills on and include in the estate process.
Submit Your Request Today