Allison Cychosz has been working with Edward Steinbeigle since 2014.  Edward wanted to open a salon in an area of Chicago that was in need of economic development.  He opened Alchemia Art of Hair Salon in 2015 in the Uptown area of Chicago in The Somerset Building, a national landmark. It's motto is, "Transforming your hair from ordinary to extraordinary." Alchamia achieves this by utilizing a comprehensive range of hair cutting techniques, texturizing, and styling, paired with a vast array of color enhancement options.
Edward knew when starting his business that he needed to work with an experienced and trusted attorney.  He reached out to Allison and has worked with her to incorporate his business, draft liability waivers for services, perform a trademark search and file a trademark for his brand, and keep his business in good standing ever since he started.
Edward knew that protecting his brand from the beginning was something he wanted to make sure was done right.  In current economic times, there are millions of small businesses, with new ones being formed every day. With the amount of new businesses popping up constantly, it's important not only protect your brand from the beginning, but also to make sure you aren't infringing on another's brand.  Don't waste money by invest in graphic design, marketing, printing and more without knowing that your brand is clear and protected from others first.  It is an important step that should not be skipped when investing in your business.
If you have any questions or need help with incorporating, contracts, or trademarks feel free to Contact attorney Allison Cychosz at allison@amc-legal-development.test.
About Jean LaVallie and WESOS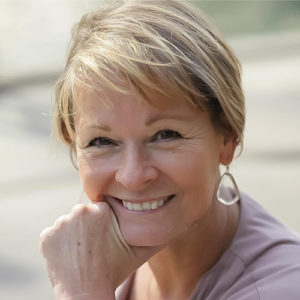 Jean LaVallie of Women Entrepreneurs' Secrets of Success Inc. ("WESOS") had no idea when she took over a Meetup Group what a life changing event it would turn out to be.  The first meeting started with a great group of women coming together to connect.  Now the organization has 22 chapters, spans 4 states and has 300 paid members and almost 5,000 "sisters."
WESOS approaches networking from a collaborative perspective. Most of the time, network groups segregate its members into Chapters based on their business sector. Only one financial professional, only one direct sales professional, etc. The WESOS vision of networking is different because women do business differently.
How AMC Legal helped WESOS
Attorney Allison attended Jean's first WESOS meeting and has been a member ever since.  And within the spirit of WESOS Jean wanted to work with a female entrepreneur she knew she could trust.  Allison worked with Jean to incorporate the organization and has helped WESOS throughout its exponential growth when Jean brought on a partner, added chapters and sponsors, filed for trademarks and a copyright.  Allison created customized contracts for Jean to make sure she, her organization, and those she worked with were protected.
Are you starting up a business? Feel free to contact attorney Allison Cychosz for a free consultation.
If you are growing your business too be sure to reach out to Allison Cychosz at AMC Legal to make sure your business is also built on a strong foundation.
Nathan Delack of Delack Media Group saw a business opportunity during Covid-19. He wanted to build a website allowing individuals and businesses to sell their products online.  What made Nathan's site different is how he integrated his experience in video production.  Delack Media Group is a video production company bringing company's brands to life through video.  For this new site, www.favorly.tv, sellers on the site could feature their products through a streaming web show.  This is a unique approach to online selling and a great way to stand out from the competition.
Nathan reached out to Allison at AMC Legal to make sure he was covered legally for this E-Commerce site.  Nathan worked closely with Allison to make sure all of the aspects of his unique online sales site were covered.  Allison created a Seller's Agreement for those who sell on favorly.  Allison also drafted a Privacy Policy and Terms of Use for guests to favorly's site.
One thing Nathan knew for sure, he wanted to work with an attorney to draft these for his unique site.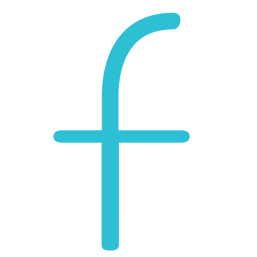 When working with legal documents it's never a good idea to download or copy these terms from other sites.  You will never know if it was well written for that site,  is up to date, includes terms specific to your state, includes terms specific to your business, or if you are violating that company's copyrights to those terms.
When creating terms for your own site it is a good idea to take a look at competitors to see how they are handling certain situations.  But make sure you work with an attorney to create something that reflects your business.  After all, you make your business unique. 
Be sure to call Allison at AMC Legal for answers to your E-Commerce questions.
​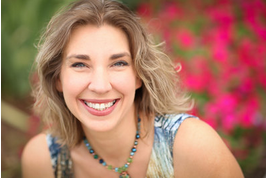 Jen is the founder of The Freedom Keys Sexuality School where she works with both men and women, teaching and coaching them to experience a more rewarding intimate partnership.  Jen offers a yearly membership program, courses, workshops, retreats, and speaking engagements.
I met Jen when she was just starting out her business in 2015.  One of the best parts of being an advisor and counselor to entrepreneurs is to watch them grow, not only professionally but personally as well.  Jen's journey has been tremendous over the past few years.  I could see her confidence build each time we got together over the years and her business has blossomed.
Like most business owners, Jen's time is stretched. She wanted a professional to take care of her yearly business filings so that she can focus on her business growth. Many people know that I do business law, but many don't realize that we do the yearly filings for your business with the secretary of state as well.  (Not to be confused with your federal or state tax filings).  These annual filings are extremely important in keeping your business in good standing with the State of Illinois.  Getting this filing in on time will not only save you money by avoiding penalties and late fees, but it also keeps you from having a lapse in your liability protection.
If you are late in filing your annual report, the state will list your company as "Not in Good Standing."  With this status, banks won't let you open a bank account, you can't get a loan, any business contracts or agreements or any services or sales you perform while having this status may put you at risk for personal liability.  If you are more than 5 months late in filing the state will administratively dissolve your company and it will cost even more to reinstate the business.
Jen was smart. She knew it was important to have a professional do the filing for her and on time.  With the annual filing service, I also provide your business' annual minutes and board resolutions.  All paperwork, that although not filed with the state, is needed to keep the separation of business liability from you personally.
Once a business is a client of AMC Legal's, we notify our clients well before the due date to make sure your filing is in on time and done properly. 
Not sure if your business is Active and in Good Standing?  Not sure if your corporate book (minutes and resolutions) are all up to date?  Feel free to contact me and find out at no cost to you.
When Jody Redmann of Kingsview Asset Management saw a great opportunity to grab a beautiful new office space, she couldn't pass it up.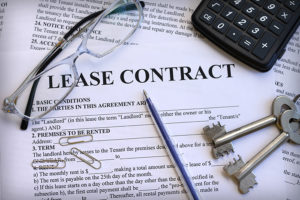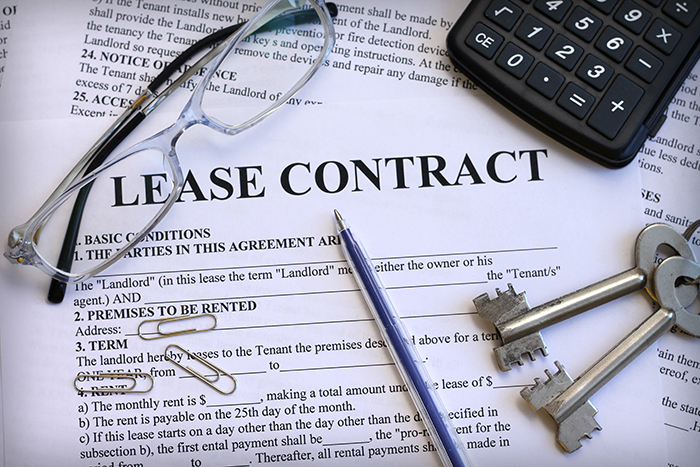 When Jody was presented with a commercial lease for her new space, she reached out to Allison at AMC Legal for help.  She is a savvy business woman and knew that the lease was very one sided and in the landlord's favor.  
Next to employees, renting a commercial space is the next biggest expense a business owner will have.  It is best to take your time and review it with an experienced attorney.  And that's exactly what Jody did.  Allison reviewed the lease and was able to make several modifications to make sure that Jody was better protected and added to the landlord's responsibilities.  Overall, Jody's lease was not bad (like many Allison had seen in the past).  But there were still changes to be made. It's always important to review each party's responsibilities, check renewal options, and of course make sure you have a way out of the lease as well if the situation calls for it.
Allison was able to get the lease review and modifications back to Jody rather quickly.  She was leaving her current office space in short order and didn't want to lose a new, larger space right in the same building.  Jody is now happily officed in her new space and loving it, with the added confidence that she has a fair lease.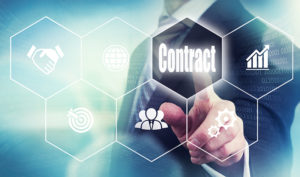 Every business owner needs an attorney to be their advocate when negotiating any contract.  Of course, reviewing and negotiating any contract, including a lease, before it is signed is ideal.  Once a contract is signed, those are the terms both parties are held to.  Of course, an attorney can help you settle a matter after the fact.  But working with an attorney beforehand can not only prevent matters from arising, but also save you a lot of money in the future.  Certainly more than you would have spent working with an attorney in the beginning.
Don't hesitate to reach out to AMC Legal to help you with any matter.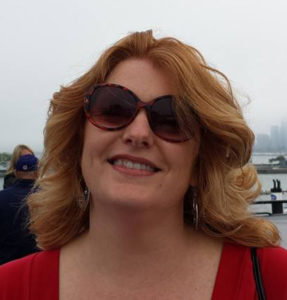 Heather Schmidt owns Harmony Properties Inc., but she felt the name did not reflect all that she does.  She has been working with her business coach to flesh out a new brand for her business, which will reflect how she approaches a real estate deal along with the unique business Heather is building.  Not only does she offer traditional real estate services, but Heather also offers essential oils services and healing house cleansings so that her clients love their homes.
You can see how Heather's new branding "Love Your Home Heart and Soul'd" fits her business model well and reflects how she, as a service provider, puts her clients needs first.
Heather came to Allison wanting to add a DBA to her business name.  A DBA allows a corporation, non-profit or LLC to use more than one name for their business.  Changing a business name completely is an option but can also be a bit of pain since you then have to change all your contracts, tax filings, bank accounts etc.  With a DBA you can keep the official business name but use your brand name anywhere you'd like.  You can use it on social media, advertising, business cards and even accept payment in that name without changing the business name, all the while enjoying the liability protection of a corporation.

When I first worked with Heather, she told me what she needed, I gave her a great price for the work, which not only included filing with the Secretary of State but also doing the corporate paperwork for her business to make sure it was done property so that she maintained her liability protection.  I had it filed within a day and she was good to go.  She was pleasantly surprised by how easy the process was for her when working with AMC Legal.
Barbara Wichman of The Noble Agent reached out to me for help with her Trademark Filing.  She had filed a Trademark Application on her own and the USPTO issued her an Office Action refusing to register the mark based on her Specimen of Use and the Services she listed. Barb was stuck and needed the help of a Trademark attorney to make sure her filing would go through. She reached out to Allison at AMC Legal.  
I was able to respond to the USPTO in a timely manner and correct her initial Application.  A new specimen of use was submitted and clarification and correction of her services was submitted to the USPTO, who accepted the changes and allowed the Application to proceed.  I kept track of the Trademark throughout the remainder of the process and updated Barb along the way.  Barb's Trademark Certificate was just issued and I was able to message Barb right away with the good news!
Of course working with an attorney right from the beginning can help to make sure your mark is clear and cause less delays in your Trademark filing, but if you do find yourself stuck, don't hesitate to reach out to AMC Legal to help you with any matter.  I will be there to help you.
Michelle is a business coach who provides support to business owners as they take their business to the next level.  Similar to her clients, Michelle had big plans to (yet again!) take her business to the next level and was expecting great growth in 2019.  Being an experienced business coach, Michelle knew she had to have all her ducks in a row before launching her brain child.  So she gave Allison a call.
Allison worked with Michelle to create several legal items that Michelle needed to make sure she was not only covered for liability, but also to make sure her clients and colleagues were all on the same page.  This way Michelle could be poised for success, and not have to worry about potential drawbacks or delays while launching her new program.
Allison worked on terms and conditions for Michelle's website, a service agreement that integrated seamlessly with her online platform and an affiliate agreement to provide commissions to those who refer business to her.
As with all of her clients, Allison listened to Michelle's needs and drafted a thorough document that exceeded Michelle's expectations.  She then reviewed the document with Michelle to make sure that it met all of her needs and fit well with the platform Michelle was utilizing.
Michelle is now ready to roll out her new program, and can do so confidently, knowing that she took the time to make sure it was done right.
Here's what Michelle had to say about working with Allison and AMC Legal.  "I really LOVED how knowledgeable and thorough Allison was as she worked with me. There are so many twists and turns that come about as you launch an online platform.  As a result, there's always things that need to be tweaked and adapted so that they are consistent throughout the site.  Allison's patience as things came up really made the process easier, as did her probing so we could think ahead about things that may be coming down the road.  This is simply one example of the types of projects Allison and her team has supported me with through the years.  It's so nice to know no matter what comes up, I can reach out to her and it will be handled with great care. I'd highly recommend them."