When Jody Redmann of Kingsview Asset Management saw a great opportunity to grab a beautiful new office space, she couldn't pass it up.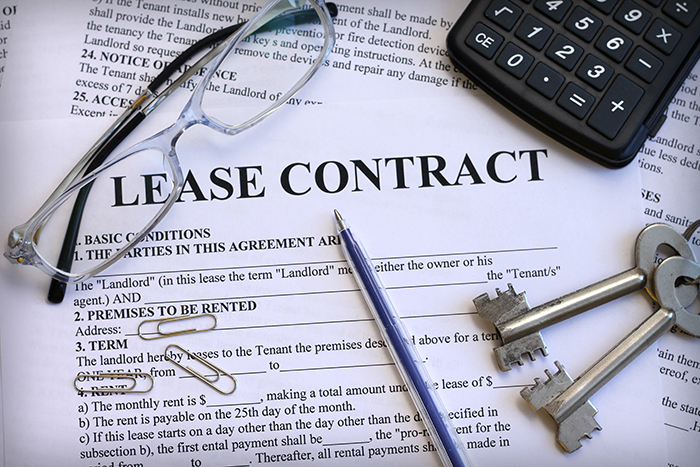 When Jody was presented with a commercial lease for her new space, she reached out to Allison at AMC Legal for help.  She is a savvy business woman and knew that the lease was very one sided and in the landlord's favor.  
Next to employees, renting a commercial space is the next biggest expense a business owner will have.  It is best to take your time and review it with an experienced attorney.  And that's exactly what Jody did.  Allison reviewed the lease and was able to make several modifications to make sure that Jody was better protected and added to the landlord's responsibilities.  Overall, Jody's lease was not bad (like many Allison had seen in the past).  But there were still changes to be made. It's always important to review each party's responsibilities, check renewal options, and of course make sure you have a way out of the lease as well if the situation calls for it.
Allison was able to get the lease review and modifications back to Jody rather quickly.  She was leaving her current office space in short order and didn't want to lose a new, larger space right in the same building.  Jody is now happily officed in her new space and loving it, with the added confidence that she has a fair lease.
Every business owner needs an attorney to be their advocate when negotiating any contract.  Of course, reviewing and negotiating any contract, including a lease, before it is signed is ideal.  Once a contract is signed, those are the terms both parties are held to.  Of course, an attorney can help you settle a matter after the fact.  But working with an attorney beforehand can not only prevent matters from arising, but also save you a lot of money in the future.  Certainly more than you would have spent working with an attorney in the beginning.
Don't hesitate to reach out to AMC Legal to help you with any matter.
Heather Schmidt owns Harmony Properties Inc., but she felt the name did not reflect all that she does.  She has been working with her business coach to flesh out a new brand for her business, which will reflect how she approaches a real estate deal along with the unique business Heather is building.  Not only does she offer traditional real estate services, but Heather also offers essential oils services and healing house cleansings so that her clients love their homes.
You can see how Heather's new branding "Love Your Home Heart and Soul'd" fits her business model well and reflects how she, as a service provider, puts her clients needs first.
Heather came to Allison wanting to add a DBA to her business name.  A DBA allows a corporation, non-profit or LLC to use more than one name for their business.  Changing a business name completely is an option but can also be a bit of pain since you then have to change all your contracts, tax filings, bank accounts etc.  With a DBA you can keep the official business name but use your brand name anywhere you'd like.  You can use it on social media, advertising, business cards and even accept payment in that name without changing the business name, all the while enjoying the liability protection of a corporation.

When I first worked with Heather, she told me what she needed, I gave her a great price for the work, which not only included filing with the Secretary of State but also doing the corporate paperwork for her business to make sure it was done property so that she maintained her liability protection.  I had it filed within a day and she was good to go.  She was pleasantly surprised by how easy the process was for her when working with AMC Legal.
Barbara Wichman of The Noble Agent reached out to me for help with her Trademark Filing.  She had filed a Trademark Application on her own and the USPTO issued her an Office Action refusing to register the mark based on her Specimen of Use and the Services she listed. Barb was stuck and needed the help of a Trademark attorney to make sure her filing would go through. She reached out to Allison at AMC Legal.  
I was able to respond to the USPTO in a timely manner and correct her initial Application.  A new specimen of use was submitted and clarification and correction of her services was submitted to the USPTO, who accepted the changes and allowed the Application to proceed.  I kept track of the Trademark throughout the remainder of the process and updated Barb along the way.  Barb's Trademark Certificate was just issued and I was able to message Barb right away with the good news!
Of course working with an attorney right from the beginning can help to make sure your mark is clear and cause less delays in your Trademark filing, but if you do find yourself stuck, don't hesitate to reach out to AMC Legal to help you with any matter.  I will be there to help you.
Michelle is a business coach who provides support to business owners as they take their business to the next level.  Similar to her clients, Michelle had big plans to (yet again!) take her business to the next level and was expecting great growth in 2019.  Being an experienced business coach, Michelle knew she had to have all her ducks in a row before launching her brain child.  So she gave Allison a call.
Allison worked with Michelle to create several legal items that Michelle needed to make sure she was not only covered for liability, but also to make sure her clients and colleagues were all on the same page.  This way Michelle could be poised for success, and not have to worry about potential drawbacks or delays while launching her new program.
Allison worked on terms and conditions for Michelle's website, a service agreement that integrated seamlessly with her online platform and an affiliate agreement to provide commissions to those who refer business to her.
As with all of her clients, Allison listened to Michelle's needs and drafted a thorough document that exceeded Michelle's expectations.  She then reviewed the document with Michelle to make sure that it met all of her needs and fit well with the platform Michelle was utilizing.
Michelle is now ready to roll out her new program, and can do so confidently, knowing that she took the time to make sure it was done right.
Here's what Michelle had to say about working with Allison and AMC Legal.  "I really LOVED how knowledgeable and thorough Allison was as she worked with me. There are so many twists and turns that come about as you launch an online platform.  As a result, there's always things that need to be tweaked and adapted so that they are consistent throughout the site.  Allison's patience as things came up really made the process easier, as did her probing so we could think ahead about things that may be coming down the road.  This is simply one example of the types of projects Allison and her team has supported me with through the years.  It's so nice to know no matter what comes up, I can reach out to her and it will be handled with great care. I'd highly recommend them."