Don't Let Covid Make Your Walk Away From Your Lease
There's no doubt that Covid has had a negative impact on many businesses bottom line leaving many scrambling for ways to stay afloat in a sea of uncertainty.  Unfortunately for some, the only option is to close their doors. Which begs the question, can they get out of their lease obligations?
Read Your Lease
If you're facing this dilemma the first thing you need to do is pull your lease out of the drawer and read it.
Clauses to Look For
Abandonment or Continuous Operation Provisions: Many commercial leases require that a tenant continuously operate their business, or the Landlord can, at their option, terminate the lease. The goes as well for an abandonment clause. If the business has closed and left the premises, th
e Landlord can also terminate.
Force Majeure: Many leases have a Force majeure clause in their boilerplate provisions, meaning if there are events beyond the control of the Landlord or Tenant, such a weather, acts of god, labor strikes, or catastrophes, then the lease may be impossible to enforce. Does your Force Majeure clause include "acts of God" or "acts of government?" If so, you may be able to invoke the protections of this clause.  In order to break a lease under the Force Majeure clause, the Tenant must show that it is impossible or significantly difficult to fulfil its con
tract terms due to the pandemic and that this was unforeseeable.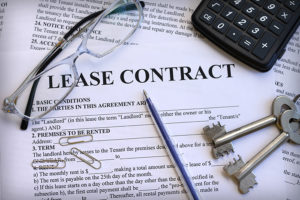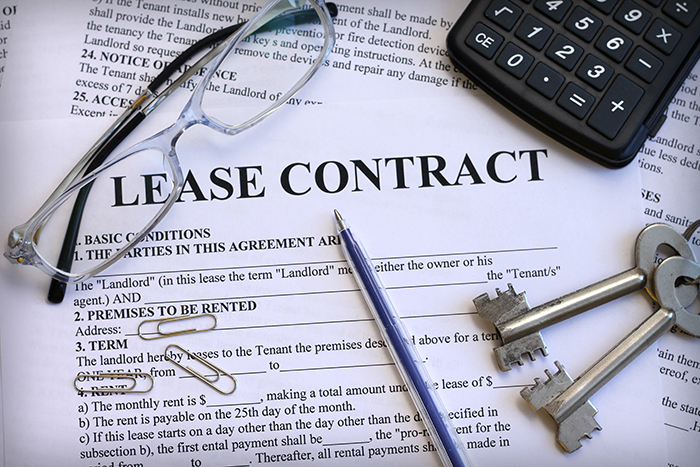 Commercial Frustration

The doctrine of Commercial Frustration applies to contracts where it makes a party's performance of their obligations under a contract to be virtually impossible. When government regulations restrict a business' purpose or force it to close, it become impossible for that business to fulfil its contract obligations. However, Commercial Frustration will not apply simply if the government obligations are making your contract obligations
 more difficult, such as closure of dine in areas while still being able to do take-out and delivery.
Co-Tenancy Clause
A Co-Tenancy Clause can be found in many commercial leases. This clause applies to shopping centers that have the bigger anchor stores which draw customers onto the Premises. If an anchor store in your center has closed and significantly reduced foot traffic you may be able to take advantage of this clause.
C
ovenant of Quiet Enjoyment
Whether listed in your commercial lease explicitly or not, this lease term is implied under common law. As government regulations are requiring ever increasing social distancing and safety regulations the Tenant can require the Landlord to make these modifications.  If the leased premises makes it impossible to make these modifications the Tenant may be entitled to rent abatement. If the layout of the building, such as a high-rise building with shared bathrooms, makes it impossible to return to work in the building, then you may be able to terminate the lease.
Frustration of Purpose
Another common law term in a commercial lease is Frustration of Purpose. It is implied in every commercial lease that the Tenant is able to open and operate its business, therefore frustrating the purpose of the lease.  If the Tenant's business is substantially frustrated by the government closures for health and safety reasons, then the Tenant may be able to terminate the lease.
Other Options
You can check with your business insurance to see if you have Business Interruption Insurance. Whether they apply will depend on the terms of your insurance policy.
Want to Stay Open?
If you want to keep your business going but need a reduction in rent, then reach out to your Landlord to negotiate.  Few businesses have escaped the affect of the Coronavirus. A Landlord may be willing to accept a lower rent in exchange for keeping a renter, rather than an empty space. Or you can negotiate a lower rental rate now while extending your lease for a higher rate for future lease years.
Bankruptcy
If all else fails, your last options may be bankruptcy. This would allow the court to cap the recovery a Landlord could recover from a business tenant. However, a personal guaranty on the lease may frustrate this route.
Need Help with a Commercial Lease?
Attorney Allison Cychosz can review your lease terms, see what options you have and negotiate with your Landlord for you.
Need Help? Get In Touch.
Dr. Allison Cychosz
AMC Legal, P.C.
(630) 590-3640
info@amclegal.net
Please call for a free consultation
This is not legal advice and you should seek the counsel of an attorney.